Psychostick Tour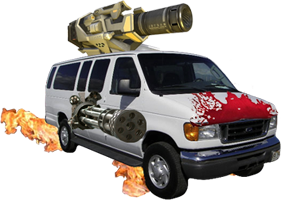 Today is May 23rd, 2013. Don't see a show that strikes your fancy? Sign up for show alerts!
Upcoming Shows
July 20th in Pecatonica, IL
Winnebago County Fairgrounds
-
Buy Tickets
-
Google Maps
500 W 1st St Pecatonica, IL
Pecatonica, IL 61063
(815) 239-1641
58 days from now!
Lineup:
Psychostick with Drowning Pool, Nonpoint, Pop Evil, Soil, Primer 55, Straight Line Stitch, many others
5th Annual Breast Fest Biker Bash benefitting the Save The TaTa's Foundation! 20 bands, Pro-Am Flat Track Racing, MMA fights, Free Camping, Pole Dancing Competition, Several Vendors, Arm Wrestling Competition, Tattoos! Tickets $30
Show alerts will ensure that you never miss a show near you again.
Check out our past shows for some reason!