February 6th 2019, 12:00 AM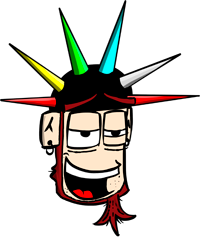 One of the only advantages of going out in public is coming up with ideas for comics, songs, blogs, etc. I get tons of ideas just by stepping out of my door to run errands, and this one popped up in line at the bank.
That really was Vin Diesel standing in front of me though. He beat me up for no reason. Nice guy!
Also, new Psychostick onesies for all you kids out there havin' kids! Or for someone you know who's been "blessed" with a new little "blessing."
Man, I'm a jerk.