Greetings you cretins!
First off, Drum Shark. There is only Drum Shark. All else is false.
Please support your favorite comedy metal band named "Psychostick" by purchasing some Drum Shark nonsense.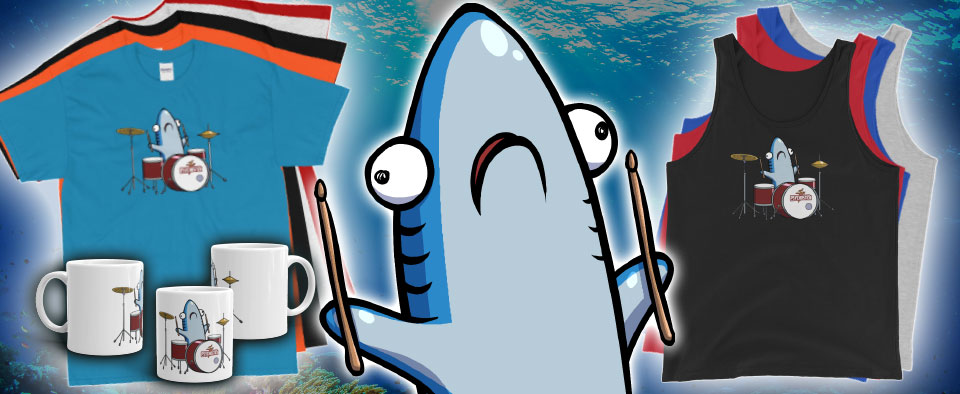 Anyway, The Psychostick Show will be undergoing some changes! Let's yap 'bout it!
Space Vampires VS Zombie Dinosaurs Anniversary Stream!
That's right! On August 19th, 2021 at 7:00 PM Central at twitch.tv/psychostick, we're going to be streaming a performance of the entirety of Space Vampires VS Zombie Dinosaurs in 3-D!
I must emphasize the 7:00 PM Central thing. We're officially moving our stream times to 7:00 PM for the foreseeable future. We did some science-math and determined that would be a more ideal time for the majority of you to enjoy our streams.
Questions? Hit us up at our discord!
Season 5! When?
Season 5 is still being planned. What I can tell you is that it will start in early September, so keep an eye on the events page and follow us on Twitch to get the deets. Remember, the streams will always be on a Thursday at 7:00 pm Central.
That's it fer now. See you nerds soon!