January 3rd 2017, 12:00 AM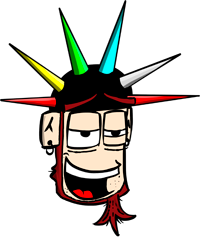 Woah! NERD ALERT! These caricatures are available for sale as individual prints. Snag 'em!
This is one of those projects that was more daunting than I realized. Spent a ton of time on details while trying to retain my own style. AAAND... I realize that many of you Psychostick fans aren't gamers, therefore you want to give me a good ol' pantsing and steal my lunch money, but the jokes' on YOU; I don't wear pants AND I don't have money! HAR!
But yeah, if you dig these and might have a friend or two who is a Final Fantasy VII fan, please share this with 'em and/or purchase some prints of these!
Many appreciate!