April 5th 2011, 1:00 AM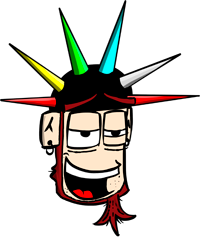 While Mr. Wylde is a tough-guy metal person (although I think in the eighties he was one of those *ahem* glam rockers), I think he'd have a nice chuckle at this if he were to be on this scary internet thing.
My hat IS pretty.
Note: The following comments are being pulled from when the comics were hosted by Alfredo Afro. You can still comment, reply, etc.