Here's a video that sums things up if you hate reading word sentences:
Whelp, Psychostick is (finally) dipping its crusty, sweaty toe into animation. Thanks to Souzouinc, who not only does amazing animation things, but is also our Community Manager! I capitalized the first letters of that title to show that it is a proper noun! NEAT!
Please gaze upon her handiwork with your eyeball-meat:
Are there more animation thingies in the works?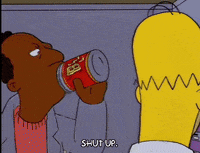 You can also download the song to your computer beast if you would like to have it.
We also have a shirt available that could match you with your child, as they also are available in child sizes. This ensures the prevention of the doom of humanity, and I have scientific evidence to prove this, but I choose to withhold it for no reason.

Cheeky, no?
We're also updating our streaming schedule a bit!
For starters, we're adding Mondays at 3:30 PM Central for livestreams. We feel like you nerds in other parts of the EarthGlobe could stand to have a more agreeable hour to watch us play crappy metal things.
Secondly, we're nudging up our Thursday streams to start at 6:30 PM Central. Why? I ain't gotta explain a damn thing to you, except because we did a ton of market research (i.e. eat way too many cookies) and found that 6:30 is kinda neat.
Check our streaming schedule, or you can add stuff to your Google, iCal, or Outlook calendar automatically! Isn't technology wondersatan?
And, don't forget that we have a few shows coming up in Mt. Vernon, Chicago, and Cinncinati! Grab them tickets here!
Time to go! Bye nerds!