April 21st 2011, 1:00 AM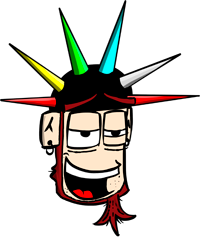 Video game jokes? Web nerd comics? Isn't this supposed to be about bands and crap?
I hate IE 6 as a web developer. I had to "hack" and "tweak" so many of my layouts to cater to that demographic that uses the latest build of "Windows 98 Plus!"
Note: The following comments are being pulled from when the comics were hosted by Alfredo Afro. You can still comment, reply, etc.